Beginner | intermediate | Pro
Find the perfect path for you
Profitable Photography Business Program
The Profitable Photography Business is a transformative program that gives you the mindset shift, right tools, support and knowledge you need to Build or Up-level your Photography Business successfully.
This program is everything you need to build your photography business, attract the right paying clients, master the art of valuing and pricing your work, excel in marketing and sales, gaining the needed freedom that will allow you to impact your world without being overwhelmed. Join us now and build a profitable photography business.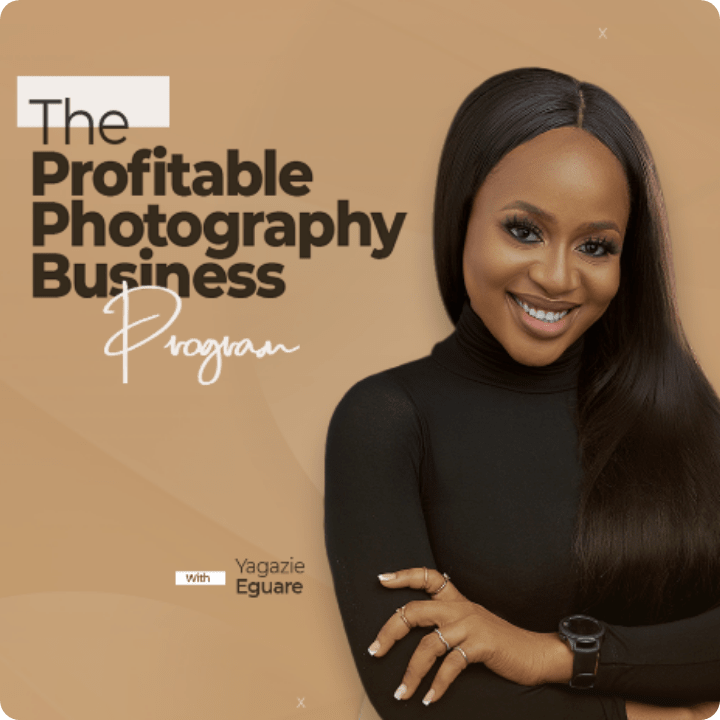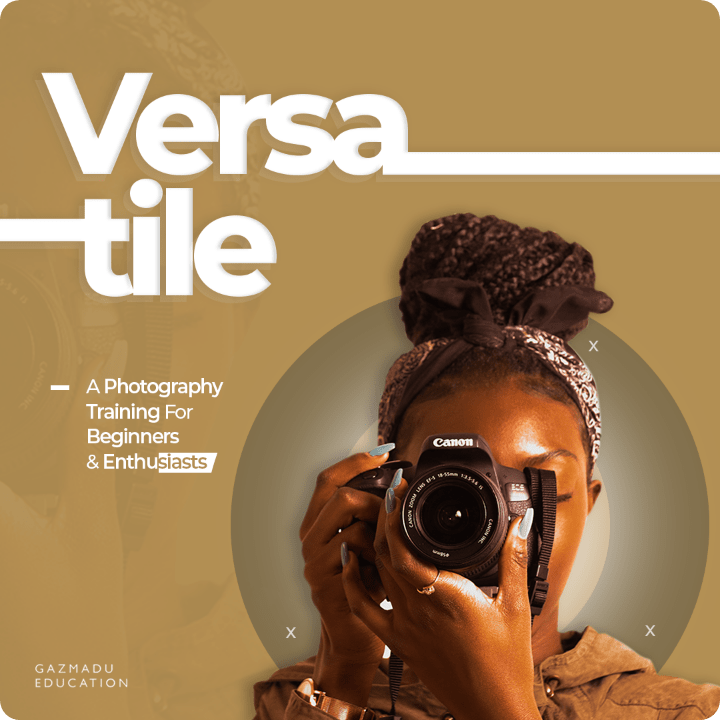 Versatile is an intensive photography training for beginners/intermediate photographers and enthusiasts guaranteed to set your photography journey on the right track and give you an edge in your career.
In this program, you will learn the fundamentals of photography, including photography equipment, camera setting, lighting, composition, editing, access to experienced mentors to help you grow faster, and learn how to get paid for your photography.
Oh my biggest hesitation was the cost. I wasn't sure I was going to get my money's worth. Alas, I was wrong
I have a higher value for myself and business. I have come to see what my business is, really and the scaling potential it has. I have booked higher paying clients, and not felt bad about the clients that didn't come through. I have realised and have begun to harness the power of networking. I have become a teacher too and motivator for young and fellow professionals and entrepreneurs. Thank you Gaz, for giving yourself to education. Knowledge is power they say, providing it however, is tasking. I once doubted the cost of it, but I am glad I took it. The confidence that has come up as a result and more importantly the willingness to do achieve more, is immeasurable. In summary, the value for me from PPB Is tied to me seeing, understanding and accepting the value of who I am and what I have going on. PPB showed me that again. If you're considering taking this program, Oh boy! Spend that money. You will realize after 3 months that you didn't spend enough. And if you did spend enough, it was adequately spent.


- Tobenna Amaechi, Founder & CEO, Wise Visuals Media
Free Resources for Creatives and Photographers
Get instant Access to a valuable collection of guides, e-books, and webinars to support your creative journey. Get inspired, learn, and grow with these FREE resources.